Finally, the last post of this series for now! I hope it was a feast, because this last installment is about food. It's difficult to find a typical Czech speciality. Personally, I never discovered anything I could describe as a typical Czech dish. It was often the way the dish was served (I'll never forget that huge piece of meat. It was like the land of plenty.).
I know there probably will be some Austrians gathering Mozart Balls to throw at me, though I went with Dumplings for this one.
Today you can feed yourselves on the combination of the Českomoravský fotbalový svaz flag with
Vepřo knedlo zelo
. Mijam!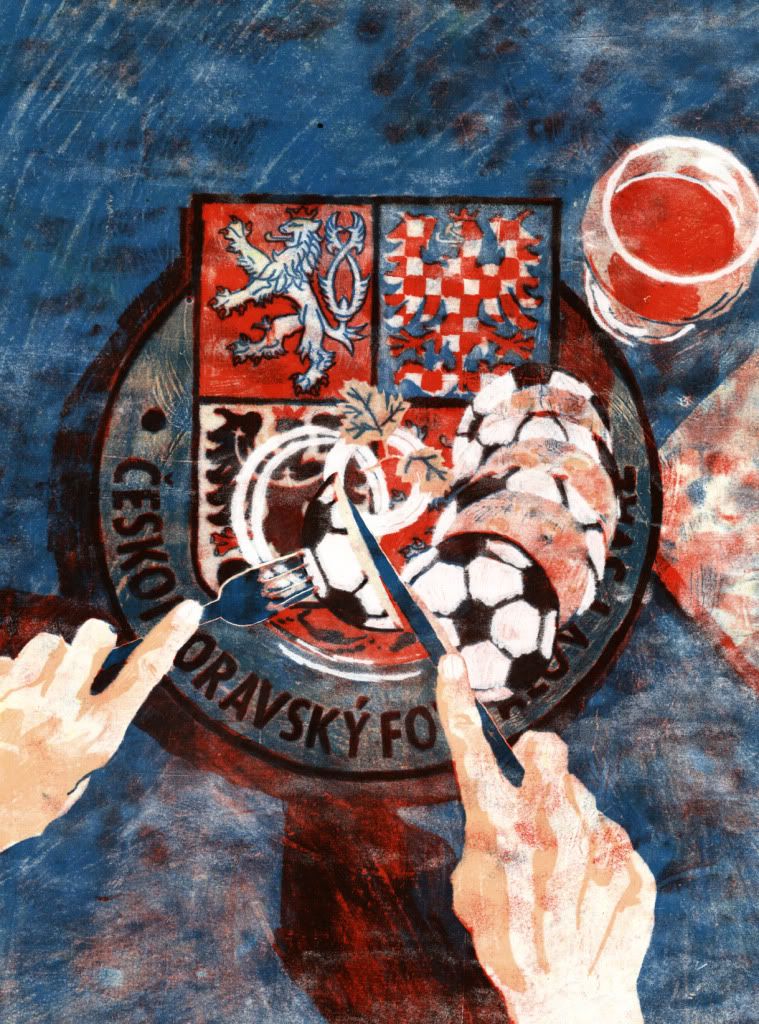 Click on the link to
see them all collected
or to safe it in your bookmarks for information about the release of the sticker-album later on.
Dearest,
Philip Schaufelberger